Cracked Pepper
Our Cracked Pepper Croccantini® exude notes of subtle earthy aroma. With black peppercorns and a pinch of coarse sea salt this cracker will bring excitement to any snack.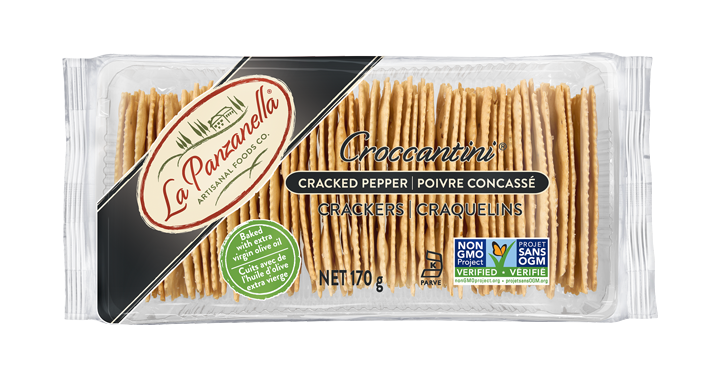 Simple wholesome ingredients for a better snacking experience.
Our mission is to create the most delectable crackers and cookies, that can take the simplest meal or snack and make it memorable. Whether you're celebrating a special occasion or just reveling in daily life.
View Smart Label Website
Dips and Spreads
Hickory Smoked Cheddar Pimiento Cheese Spread
Pepper Cheese Dip
Wine
Pinot Gris
Cabernet Sauvignon